Once again, we had the privilege of attending the Contact In The Desert conference this year, the largest conference of its type in the USA. This annual event presents a boiling pot of information regarding fringe research and ufology, where people come together and share their findings and knowledge on topics such as ancient civilizations, spirituality, human consciousness, UFOs/UAPs, the paranormal, and extra-terrestrials. The vibe, as ever, was welcoming and hippieish; and, considering attendees travelled in from countries as far as Hong Kong and New Zealand, it's amazing to see people come together and bond over the same subject-matter in such an unprejudiced way. We're here to give you a quick walk-through and review of what we experienced there this year.
As tends to happen at these events, one of the very first few people we encountered was our good friend, Ron Patton, who led us to the Ground Zero booth to update us on what's new in the world of conspiracy. Ron is the producer of Ground Zero, as well as writer and editor-in-chief at Paranoia Magazine. At the booth, we also had a chance to say hi to Clyde Lewis, who was busy as ever talking to his fans and being his good ol' walking-talking-encyclopedia self. For those of you that haven't yet heard of Ground Zero yet, Clyde is the radio host of said radio show (broadcasted from FM News 101 KXL, and syndicated via Premiere Networks on countless other radio stations), and recently came in at 6th place on "The Top 25 Talk Shows," ranking above Alex Jones and George Noory (source here). If you haven't had a listen to his show or podcasts yet, we strongly recommend it.
Next, we stumbled into Ryan Gable, a brand new association for us, and one that proved to be enlightening and rewarding. We were surprised that we hadn't heard of him before, but glad to find out that our interests widely overlapped, and we found his expertise to be extremely insightful and thoroughly enjoyed talking to him about his research. Ryan is the host of the popular show, The Secret Teachings, which airs three times a week on the LMN Radio Network, and focuses on alternative news & history, health, astrotheology, symbolism, the paranormal, and the Occult. He is also the author of several books, the latest being Occult Arcana. We had a moment to grab a quick interview with him, and we're looking forward to interviewing him on our radio show too in the near future.
We spoke to Brad Olsen a few weeks back on WoTR, so we were excited to meet him at Contact In The Desert as well – he provided us with an absolutely great radio interview, and while at the conference, we managed to catch a brief video interview with him as well. Brad is a researcher, as well as author of travel, esoteric, and spiritual books, more often than not entertaining those topics together, e.g. his Sacred Places Around The World: 108 Destinations. He was extremely friendly, fun, and very tall. Definitely tall. I'm glad we got to do the interviews sitting-down, since I'm not exactly laterally well-endowed…I'm pretty sure I would have hurt my neck conducting the interview standing up. If you weren't around for our Brad Olsen interview, we'll be uploading that very soon, so keep an eye out for that alongside the upcoming video interview.
Ben Hansen, best known for his role as the host of SyFy's Channel's Fact or Faked, was also at CITD this year, which we were particularly excited about. Ben presented a lecture, as well as lead the sky watches this year. His sky watches were genuinely some of the most enjoyable that we have experienced: as seasoned sky-watchers will know, this type of activity can be painstakingly boring at times, and requires a lot of patience. Just like "ghost hunting," which sounds a lot more exciting on paper than in real life, these types of activities involve a lot of sitting around in silence, careful observation, and often not encountering anything at all. For those with realistic expectations, this is no news. However, for those expecting a fun-fuelled event, they are often met with disappointment: quite simply put, we cannot control the skies and what happens there (unless you believe in conjuring up UFOs, that is). Nevertheless, Ben kept it extremely interesting and upbeat by pointing out all sorts of sky phenomena, whether unidentified or not, educating us all about what to look out for, and what to filter out as evidently not being UFOs, as well as how to spot what might be UFOs (or UAPs, if you will). He pointed out different types of satellites, planets, crafts; told us the formation they are likely to fly in, the times they are most likely to appear, how bright they tend to be, the way they pulsate/flash etc. Some UFOs were definitely seen on those two nights, but we love the fact that Ben was unbiased, and rational in his way of explaining the various phenomena to the crowd – after all, the key to finding the anomalies is being able to identify what's "normal" first. If you want to find out more about Ben, check out some of our recent interviews with him, here and here.
As ever, we were excited to say hi to Whitley Strieber again, as well as listen to his presentation. The great thing about Whitley's presentations is that he always makes an effort to present something new: he'll go out of his way to write a new speech, and give the audience something different to listen to each time. Many presenters recycle the same material over and over again, which, by the way, isn't necessarily negative. A lot of these conferences see new attendees at their events alongside seasoned ones, and it's up to the speakers to determine where they want to weigh their focus on: should they recap at least the basics of their old material, so the newbies get a general background of information before diving in? Should they jump straight to the new research findings, in order to not waste their speaking time? Of course, it's a difficult decision to make, and that's why we respect the variety of presentation styles and information. In any case, we find that Whitley usually finds a good balance, and his speech was as real as ever…perhaps even a little too real. I'd say that he made a good half of the audience cry that afternoon, which was called, The Afterlife Revolution. He focused a lot on Anne and his relationship with her – both during physical life and after. That is to say, Whitley is still spiritually in contact with Anne. Once again, for those reading, I understand that this can sound ridiculously crazy...nevertheless, I am pretty sure that anyone listening to him that day would have felt the genuineness in his voice, and maybe, just maybe, may given him the benefit of the doubt.
We also had the exciting opportunity to meet with the guys of OnStellar, the brand-new blockchain-based website that combines the concept of social media with cryptocurrency, all focused around fringe and "out-there" topics. It's essentially a combination of Facebook, tumblr, twitter, and youtube, centred around alternative subject-matter, and with a reward system based on cryptocurrency. Of course, we were more than intrigued, and Executive VP, Desh Weragoda, was more than happy to walk us through this new concept. Our interview with Desh will be online soon, and we'll let you be the judge of this brand-new social platform. We're fans already and have signed up in the meantime, so add us if you're part of it: @WoTRradio (onstellar.com/wotrradio). In case you need one more reason to join: you can use the promo code, "wotrradio," when you sign up, and you'll receive 25 free OnStellar tokens to get you started.
Antarctica was also a big point-of-discussion this year, something we were extremely intrigued by. UFO crash sites, subterranean settlements, thriving alien civilizations…these were all things mentioned during these talks. Most importantly, though: is Antarctica the lost continent, Atlantis? This was the major crux in the theories proposed, and an extremely interesting one. Yes, it will certainly sound absurd for those hearing this for the first time, but the arguments are rather compelling. We definitely urge you to research this subject-matter in more detail, something we'll be doing too. We managed to listen to the "The Antarctic Atlantis: Cosmic History of The Illuminati" (by David Wilcock), but unfortunately missed out on the "Antarctica's Hidden History & Corporate Foundations of Secret Space Programs" (by Dr. Michael Salla), as it was fully-packed and the line was cut off just as we were about to enter the room. If anything, this showed the huge influx of interest in the Antarctica topic this year. Nevertheless, this is a subject we'll be exploring a lot more in the future, so keep an eye out for interviews related to that!
We were weary at first regarding the new location, but still wanted to give it the benefit of the doubt. Our reservations? Mainly the vibe of the venue, though we know a few people also had worries about the pricing of hotel accommodation. It was held in an upscale resort and spa (Renaissance Indian Wells Resort & Spa by Marriott), which has a rather different aura and vibe in comparison to the Joshua Tree Retreat Center, which had more of a hippy and burner feel. Furthermore, the concern regarding the hotel rooms was essentially that they may be filtering out people that wouldn't be able to afford them, which is likely to affect the younger generations more than the older – and what this community needs most of all right now is more young people joining in and supporting the cause. Nevertheless, we understand the need for a bigger and more well-equipped venue, and we were not disappointed.
The interest in Contact In The Desert has grown significantly over the past few years, so with that comes a natural call for a more expansive location – Marriott hotels are known for their conference facilities, so it shouldn't surprise anyone that this was what they went for. Furthermore, the partial outdoor environment of the Joshua Tree Retreat Center wasn't always too kind on attendees, climate-wise. For even the most seasoned desert explorer, the time spent under the sun could be grueling at times. What's more, the age range of attendees varied greatly, with plenty of senior folk participating too – whilst many may be used to the desert heat, there were also a lot of people who quite simply were extremely uncomfortable sitting around in the scorching sun at temperatures of 100 °F+ (38 °C+), sometimes for an hour or two at a time.
Furthermore, some speakers had a tendency to wear formal attire, which sometimes included blazers, sports jackets, or suits, which very clearly not suitable for this type of environment at all. Add to that the lack of outdoor seating and the steaming fumes of port-a-potties, and you start to understand why an indoor venue may be seen in a more positive light. Alas, it came as no surprise that many attendees and speakers were extremely happy with the air-conditioning, the spacious rooms, and the leisure areas of Renaissance (resting spaces and seating areas, restaurants and bars, a café, etc.). As a side note, we should mention that options such as Airbnb are also great for those looking to save money (especially if travelling in groups), which is what we did this year, as well as in past years. All-in-all, the pros outweighed the cons, and we were happy to see the event thrive at this new venue. It should also be mentioned that, accommodation aside, the ticket prices themselves had dropped this year.
As chance would have it, we also stumbled into Dr. Chris Bader, who we interviewed back in December 2015. If you listened to the show, you'll remember that Chris is a Professor of Sociology at Chapman University (Orange, CA). As well as having a personal interest in the topics presented at CITD, he's also there to examine the sociological aspect, observing the type of people that attend – what sort of background do they have; what age ranges predominate; what ethnicities, nationalities, belief-systems are most common?
Extra shout-outs go to a few others that we bumped into, including Dr. Robert Schoch, whom we interviewed back on May 6th (2018). Dr. Schoch and his wife, Catherine, were absolutely delightful, and we enjoyed our very brief encounter with them – they were warm and welcoming, and Dr. Schoch was pretty much exactly the friendly guy we expected him to be. We hope to interview Schoch again in the near future. For more information on him, check out our interview here. We also stumbled upon Ken Johnston, who worked at the Data and Photo Control Department at NASA in Houston during the Apollo Manned Moon Missions – he was one of four Civilian Astronaut Consultant Pilots during the Apollo Moon Program. He is a NASA whistleblower, who revealed several sets of photographs taken by the Apollo astronauts with their Hasselblad cameras – he was ordered to get rid of them at the time, and thus he did: by sticking them in his bag and tucking them away in his closet for safe-keeping. Alas, years later, the world is grateful he made that decision that day. We were also excited to see Teresa Yanaros at CITD, who has such a positive aura and a truly heartwarming attitude. We spent some time talking to her and learning about what she does – please do check her out if you haven't heard of her before, at thedivinefrequency.com.
We hope you have enjoyed this look back at Contact In The Desert -- if you are still yearning for more sights from this year's conference, browse the photo gallery below. See you next year!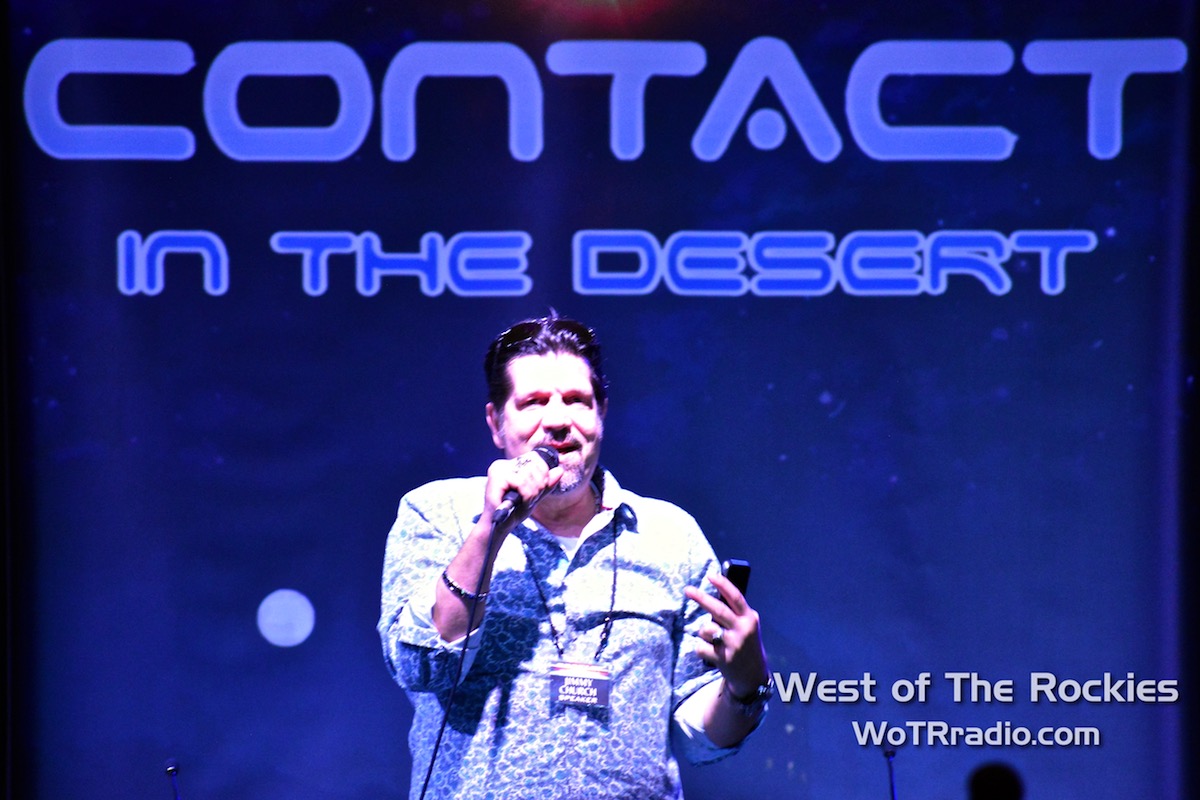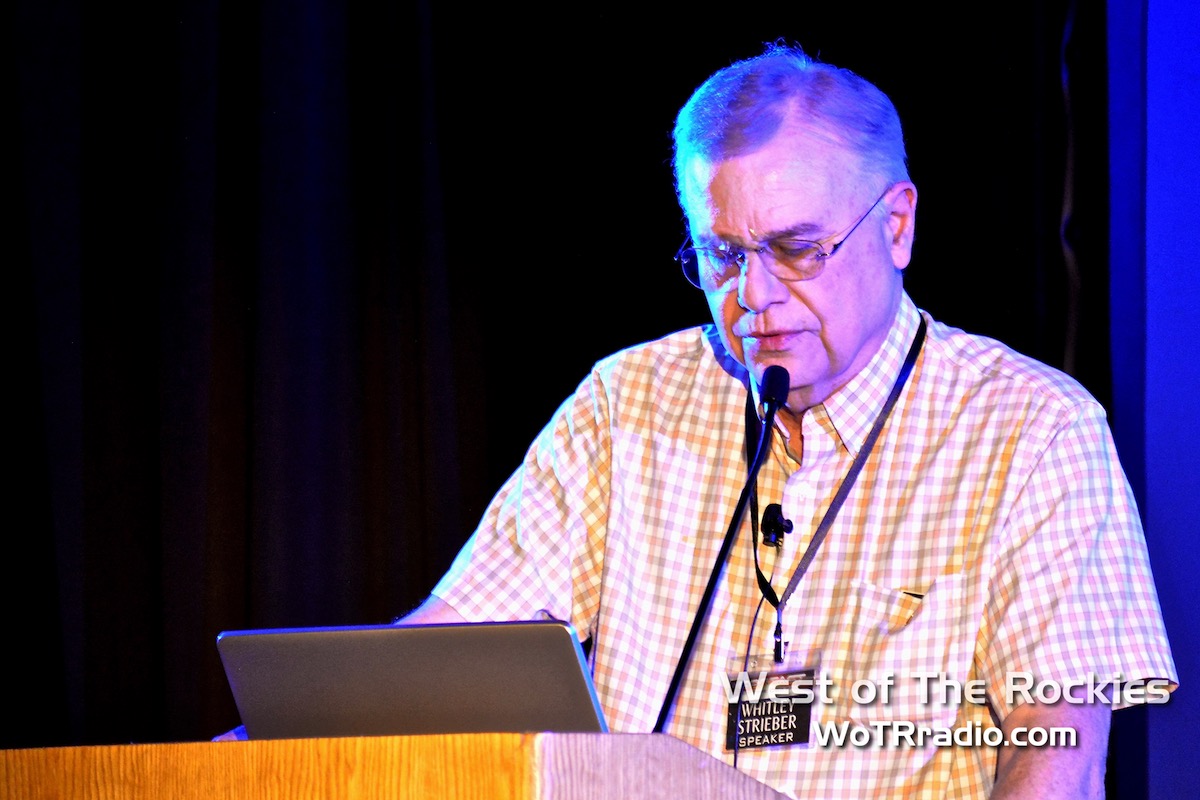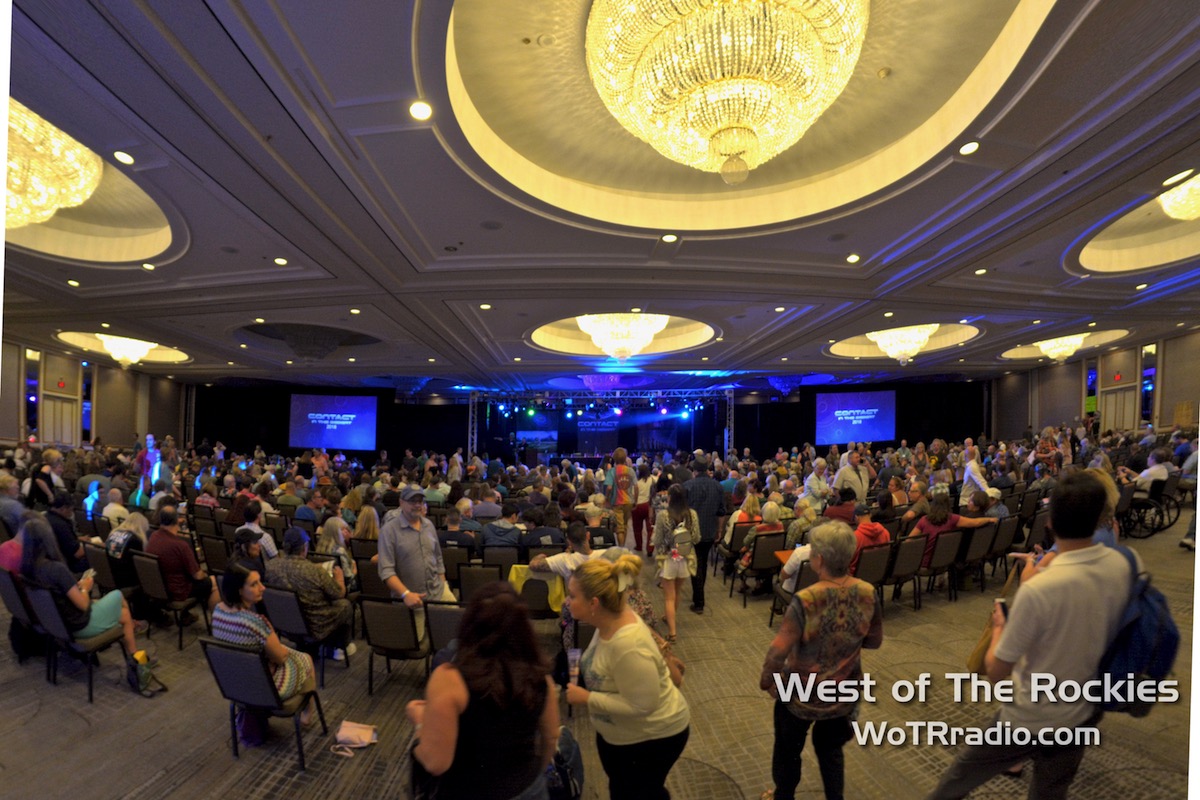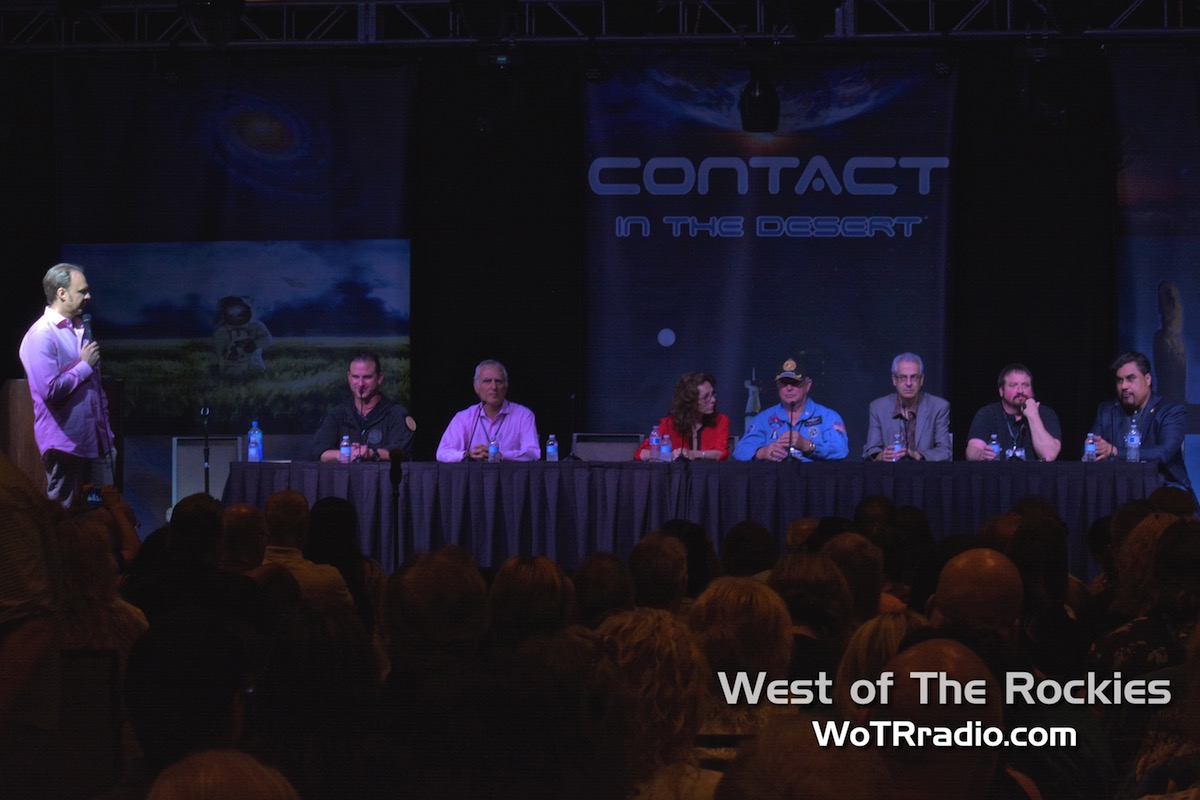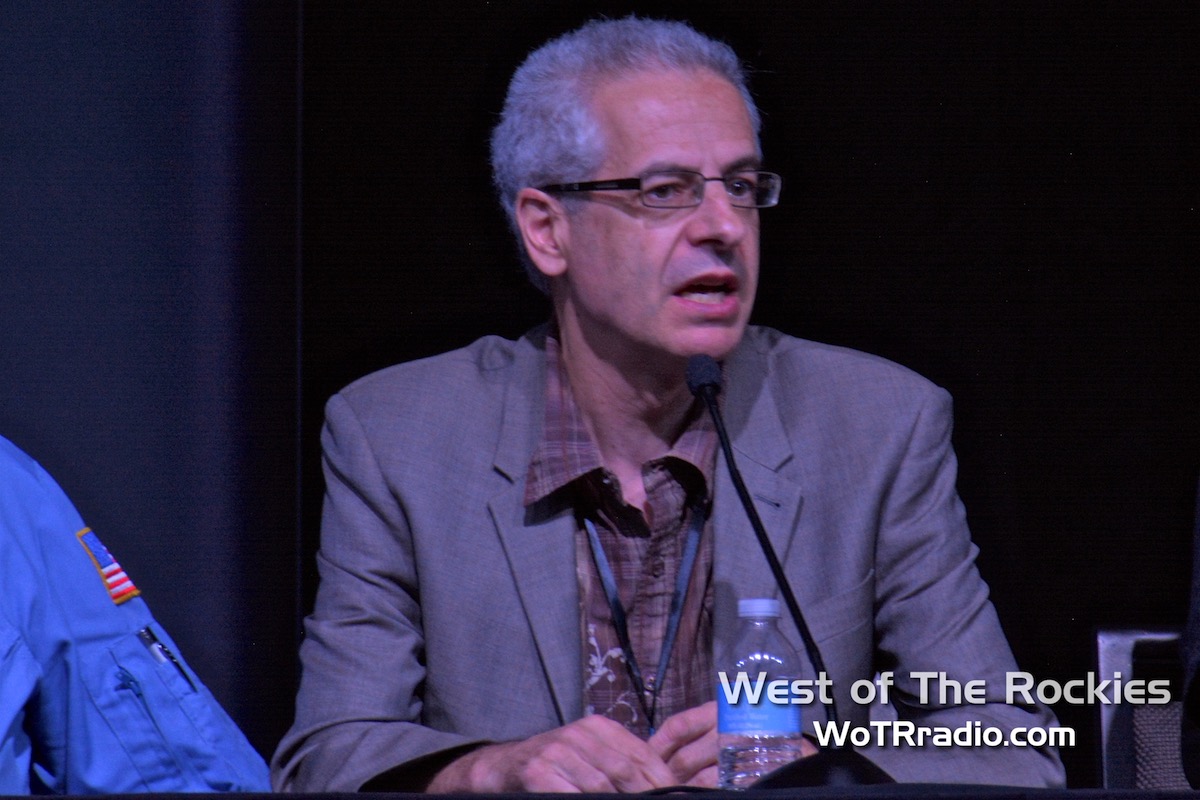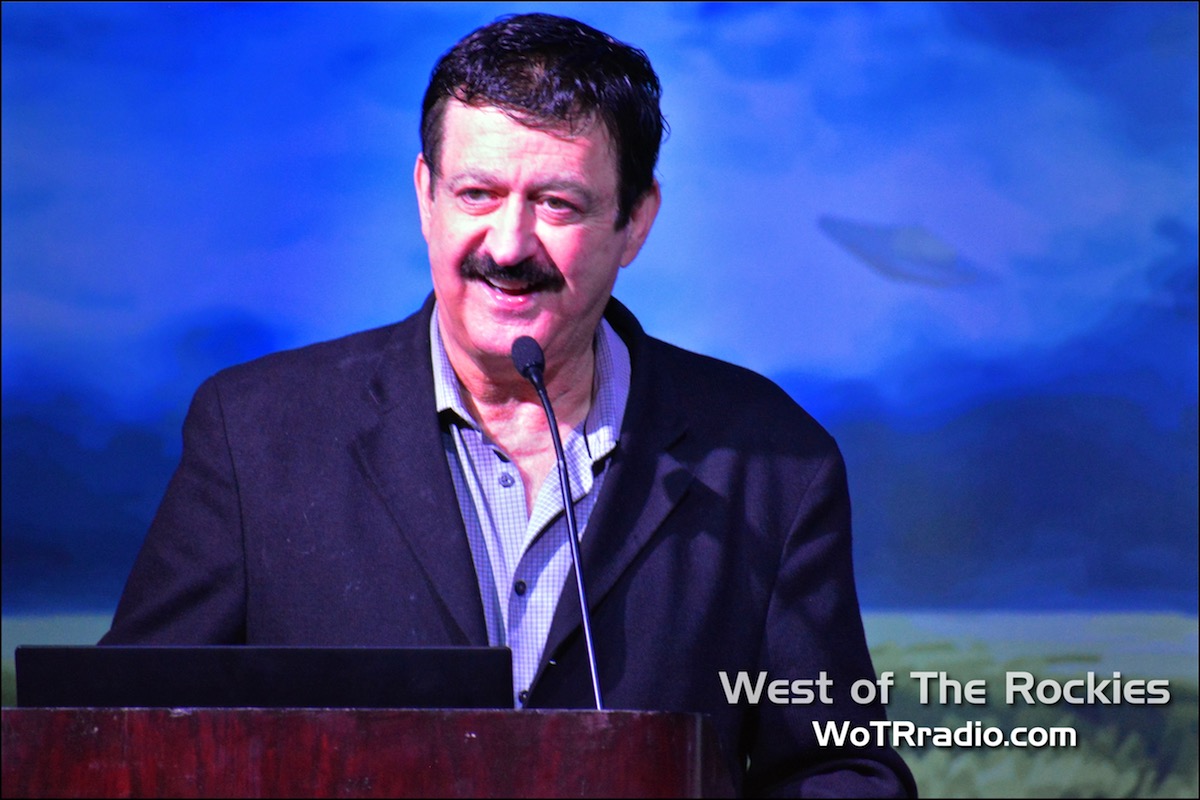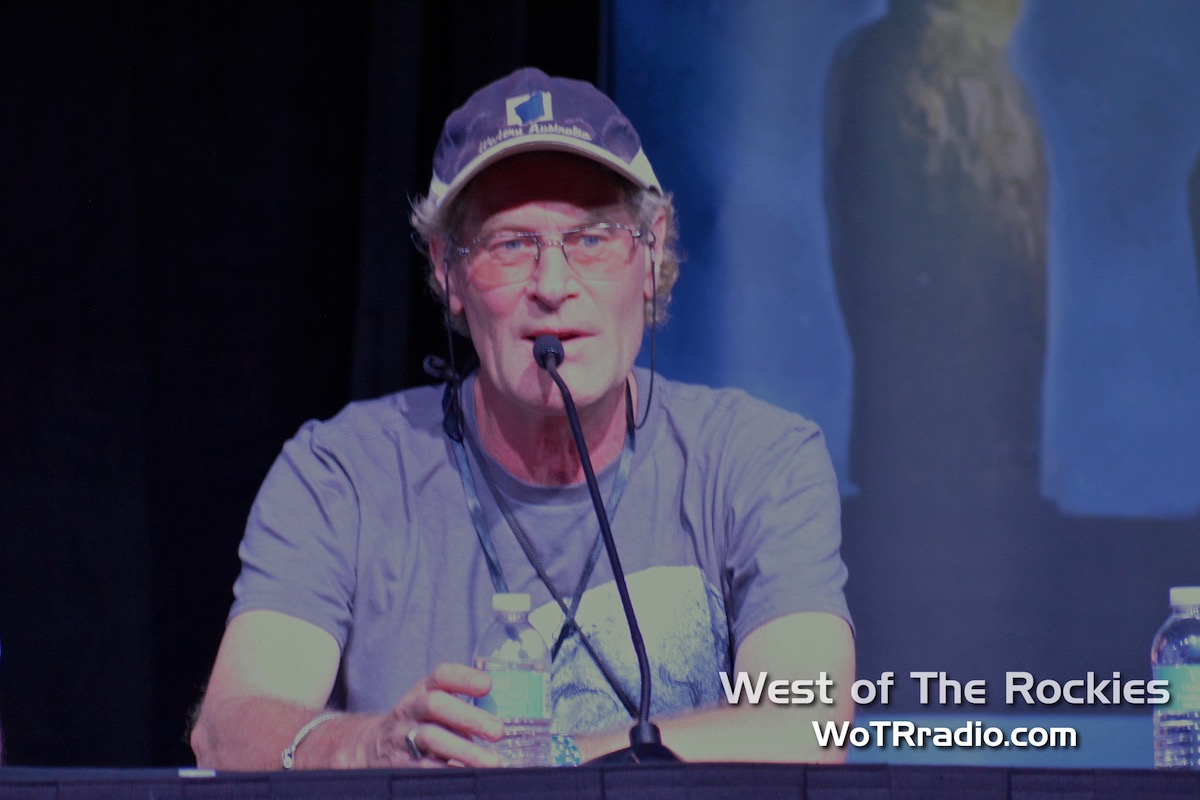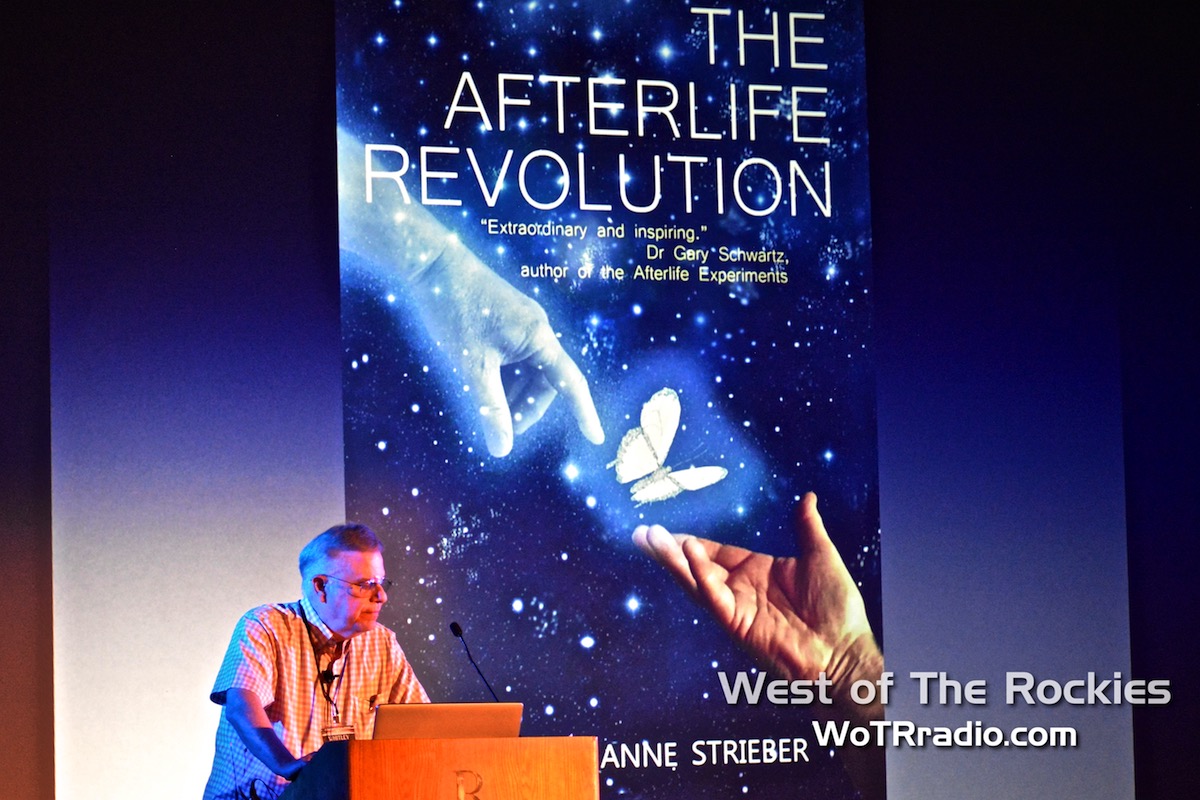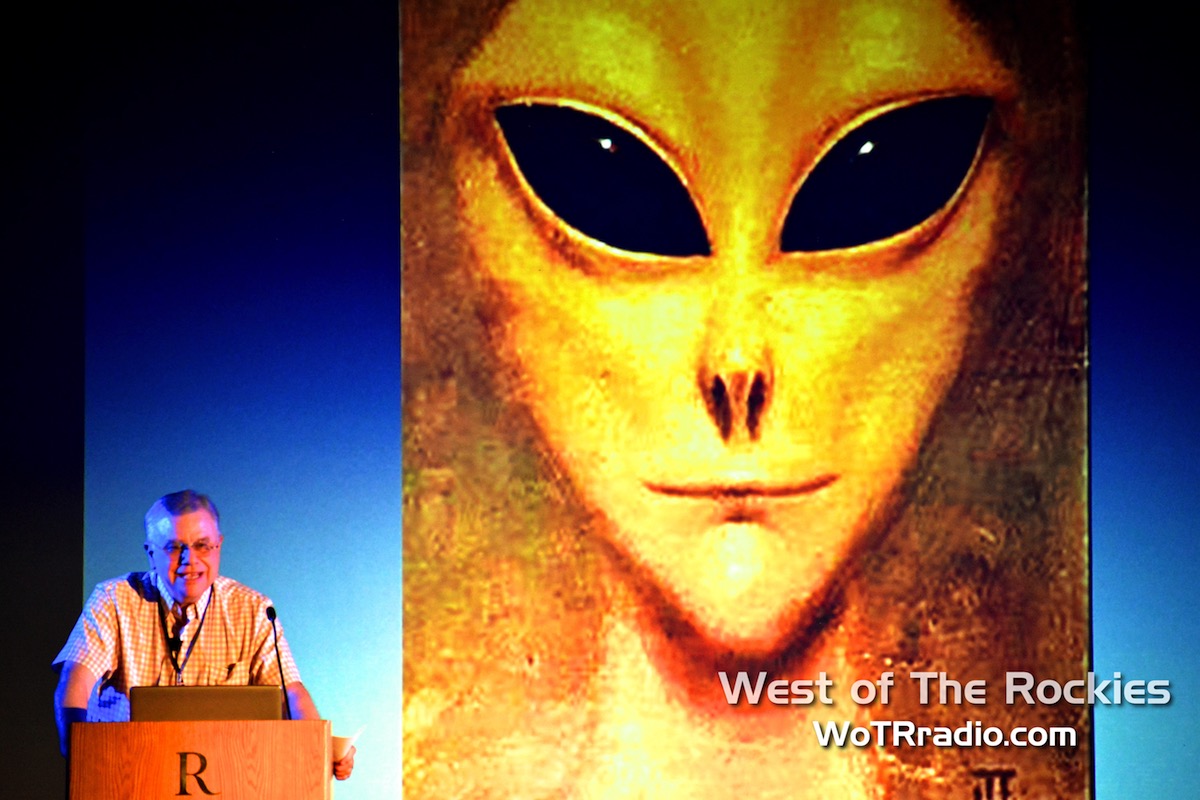 Spread The Word And Spread The Love.